You are eligible to apply for coverage under our Zone plans.*
See Zone plan designs, coverage, details, rates and apply online.
Print a paper application for the Zone plans to enrol by mail.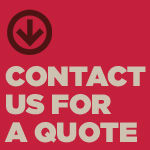 * Please note: our insurance partner provides two types of retiree health plans: Link and Zone. The  Link plan allows you to build a link between your former plan and your retiree plan, if your former plan has expired within the last 90 days. If you didn't have a health insurance plan at work or if it expired more than 90 days ago, the  Zone plan puts you into the zone to get the protection package you need.